My reaction to the Akshay-Mallika fight was an emotional outburst. Says
In the most recent development to Akshay Kumar-Mallika Dua controversy Twinkle has apologized for her statements and jokes on the matter.
Twinkle maintains that her stance on the entire affair was a bit emotional which overpowered her better sense of judgment. She said that I got pulled into the fight not as a third person but as a wife. This emotional side of her made her naturally biased towards Akshay.
In the heat of the war Twinkle first dedicated a twitter post quoting "humour should be taken in the right contect" and subsequently posted a couple of silly jokes on Twitter taking a jab at Mallika Dua.  
This won her a lot of disfavor from Twitteratis and the topic got overblown when Twinkle's children were dragged into the controversy. This must have been the Last straw for twinkle as she then issued a public apology on her facebook page.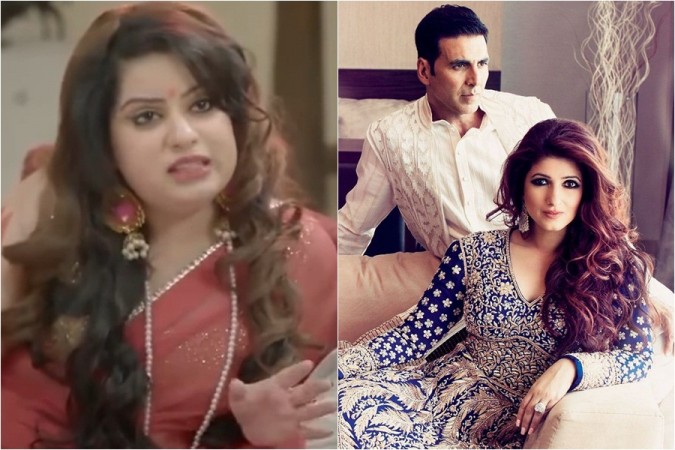 Read the Apology Here:
Unwise Wisecracks -As I reflect on my actions this past week, I realize that I got pulled into this debate not as a social commentator but as a wife and unlike my normal, slightly rational self, my reaction was purely emotional and without perspective, and I have been rather miserable about it ever since. I would like to apologize to everyone who felt that I was trivializing the cause of feminism especially because I strongly believe in equality and have been a feminist from the time I was a young woman, much before I even knew the term. I think this came at a point where I was already reeling from an onslaught of abuse against various members of my family, which started with vicious and personal comments about my mother and went on to a widely shared open letter where the writer as a comeback for my comments about Karva Chauth tried to fling muck at every single member of my family. So when in this latest episode regarding my husband, my five-year-old was also dragged in for something that she had absolutely nothing to do with, I reached breaking point. And with my protective instincts in overdrive, I reacted irrationally with the only tools I have that help me retain my sanity in this fishbowl existence -words and lame jokes -though they have got me into trouble often enough in the past as well."
Now are these Twinkle's heartfelt words or has a professional curated this piece for her remains an unsolved mystery to us.
The Twitterizens are smart enough to notice that Twinkle's tone and writing style changes and takes a 180 degree turn in these serious types of post. Notwithstanding we appreciate Twinkle's gesture and graciousness. It is not easy to admit your mistake and apologize for it. Actually it is easy but most people do not find it in themselves to display this capability.  
---
According to sources Day 31 of the Praja Sankalpa Yatra Day of Leader of the Opposition and YSRCP chief YS Jagan Mohan Reddy had began from Marthadu village in Singanamala assembly constituency a