Karisma Kapoor says her nephew Taimur Ali Khan Pataudi's birthday party will be a closed-door
Since time immemorial Star babies have adorned limelight and Taimur is all over the paparazzi giving the shutterbugs around the town plenty of fodder.
Taimur Ali Khan is one special sweet bundle of joy and he is going to turn one this December, 20th.
On the merry occasion of his birthday, massi Karishma Kapoor gave away some little details about the toddlers bash. One must learn from her how to be discreet at the same time. She only revealed what she wanted to reveal.
Intelligence has it that Taimur's bday celebration is going to be a low key family affair and it will be soiree of all the family members. Nawab of Pataudi and his begum are thrilled to bits about it and are looking for a low key affair over a full-blown celebration.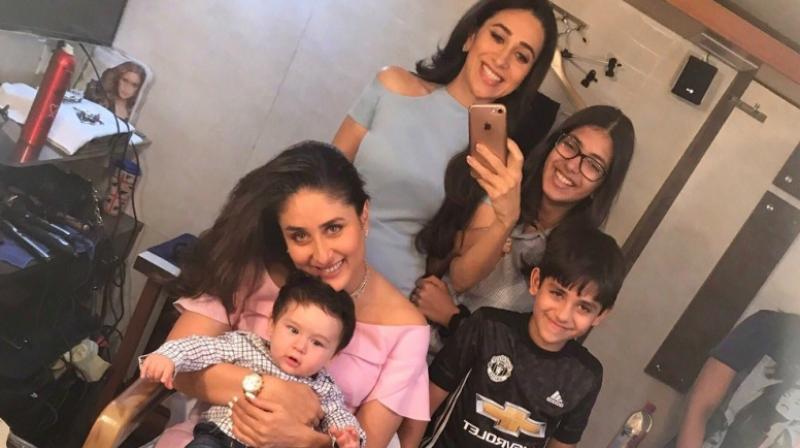 All in all that's a smart move as the junior Nawab must maintain some elusiveness and exclusivity. Have you seen that little duckling. He is bursting with cuteness and we just can't get enough of him. We are as excited for your birthday as anyone and are on tenterhooks about the December party.
---