Padmavati swirling in more trouble with fresh protests, violence and death threats. Smriti Irani assures the release of the
Trouble with Sanjay Leela Bhansali's ideology is that he is taken by the allure of Historic stories and valor and he wings the facts with his own artistic improvisation. In Devdas he diverted with the original plot of the novel and gave the audience an entire scene in which Paro and Chandramukhi meet and Paro swayed by Chandramukhi's genuinity express gratitude for taking care of Deva and invites her to the Durga Puja at her house.
In Bajirao Mastani, Bhansali has distorted facts with fiction big time and Balladh Bajirao's family hugely protested against the portrayal of the love story shown between the Maratha chief and his Muslim bride Mastaani. Kaashi and Mastaani met only once in their lives and Bajirao dies of a fever not because of his lovelorn sentiments as shown in the film.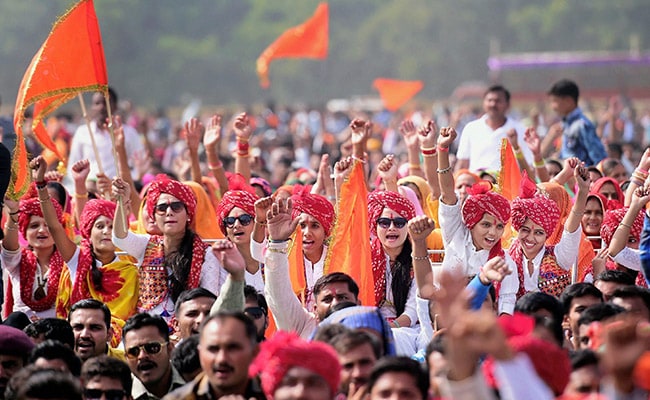 No doubt Bhansali gives the audience the best of cinematographic experiences but rumor has it that he has dedicated a dream sequence in the movie Padmavati in which Khilij is seen manifesting his carnal and amorous sentiments on Rani Padmavati. The scene culminates in a liplock and steamy visualization. Although its only a dream sequence and in no way Rani Padmini's image has been maligned but the Karni Sena, Brahmin community and Rajputs in Gujarat and Rajasthan have resorted to threats, violence and protests.
The cinema hall owners are unenthusiastic to release Padmavati. There misgivings are totally in place as the Rajput community has threatened to burn down the halls which will be showcasing Padmavati.
Inspite of reassurances from Information and Broadcasting Minister Smriti Irani, Padmavati and Bhansali are garnering more and more hot water by the day. BJP leaders in Gujarat are seeking a ban on Padmavati and Union Minsiter Gajnedra Singh Shekhwat is averse to the idea of Padmavati. He voiced his opinions vehemently on how the character assassination is a highly coarse and improper act and people will never forgive Bhansali for trifling with history.
Sentiments are on a fever pitch, fury is on a roll and indignation is high. But we should not forget that an artist should be given a chance to express his own artwork. The film should be given a chance and besides Padmavati is just an abstraction of Rajput "Aan, Baan and Shaan". The story is considered to be a fictitious and there are no historical evidences to support its actuality.
The Rajputs in pursuit of upkeep of their traditions and pride are aggressively holding onto the conjectural moral the story of Rani Padmini gives out.
---