What does Salman Has to say about his big decision for getting married? Read
There some celebrities we just can't get enough off, whatever crumbs are thrown to us, its never enough to satiate our curiosity. We want more and more of them and especially the meatier pieces.
The audience and fans much like over-enthusiastic, annoying neighborhood aunties only have 1 question on their lips. When is Salman Khan getting married and who is his pretty bride-to-be Mrs Khan? A question that has tickled the minds of multitudes and it's only natural because all of Bhaijan's contemporaries are married and some are married twice. It's intrinsic for Salman lovers to wonder what has kept him away from the holy vows of wedlock.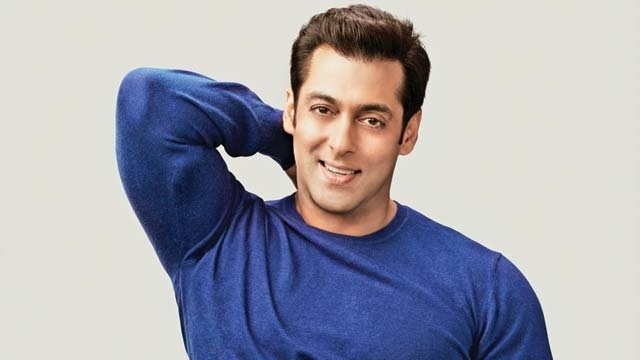 But we should cut that poor guy some slack because marriage is one's own personal independent decision and if you don't feel ready for it, don't get married. You are going to spend your rest of the life with that person, wake up next to them, sleep next to them, be with each other at every trial, tribulations and occasions so clearly marriage is not a cake. Even when you have found that someone especial you need to be at the same level to commit to that alliance, one of the most impactful decisions of your life.
Time and again Salman has tactfully and with much wit deflected the questions raised on his bachelorhood status quo. Nevertheless his replies have left fans like relentless bloodhounds on his trail, thirsting for more information.
In yet another attempt media tried to elicit details from Salman about his big decision of getting married, to which Salman replied:
"Woh mere paas uska koi jawab nahi hai, mujhe iss baat se bahut khushi hoti hai ki bahut sare logo ko meri shaadi ki chinta hai, pareshani hai, lekin mujhe hairat yeh hoti hai ke meri shaadi se inka kya faayda hoga. Toh aisa koi jawab hai hi nahi, haan ka bhi nahi, naa ka bhi nahi, maybe ka bhi nahi, lekin jis waqt hogi, hogi, nahi hogi toh nahi hogi. Main bahut khush hoon, main bahut zyaada khush hoon (I am happy about the fact that people are concerned about my wedding, but it makes me wonder what good will it to do to the people who are so concerned about my marriage. I don't have an answer; neither yes, nor no or maybe. If it happens, it will happen. If it doesn't, then it won't. I am very happy, very very happy. Seriously)!"
---