Happy Birthday Aradhya!! The beautiful pampered Bachchan Princess turns 6
Lets pause for a moment and take out a minute from our busy program to wish Aradhya Bachchan "Happy Birthday"
It seems that 6 years just flew by and it was only sometime ago that Aradhya was born.
Aradhya was welcomed into this world with much exhilaration and everyone from her family members to fans doted on this beautiful child who got the best of the Aishwariya Rai Bachchan- her lovely stunning looks.
Aradhaya, undoubtedly is one of the most bonny and winsome child I have seen, and her appeal magnifies by the day.
I remember how internet was flooded with her pictures when she was a toddler and the paparazzi would scoop up whatever they could get on her.
But now Aishwarya's pride is growing up and that too very fast. She turned 6 today on 16th of November and she is a school going kiddo now. She goes to Dhirubai Ambani International School in Mumbai.
The most melancholic thing about pretty babies are that they grow up very fast and no matter how much you enjoy the cuteness of their lovely charisma or their baby tantrums or their spirited childhood, you always end up wondering how the hell did they grow up so fast? And it's the when you exclaim: I wish I had made most of her/his childhood! I wish we had done this together or went there together or had this experience together!
We always try to redux the memories gone by.
It's evident from the pictures and kinesics that Ash is mighty found of her darling and fiercely loves and protects her. We were surprised to see this side of Ash and her stalwart motherhood.
The Bachchans always go grand on occasions relating to Aradhya and there is a talk of hosting a gala at "Prateeksha"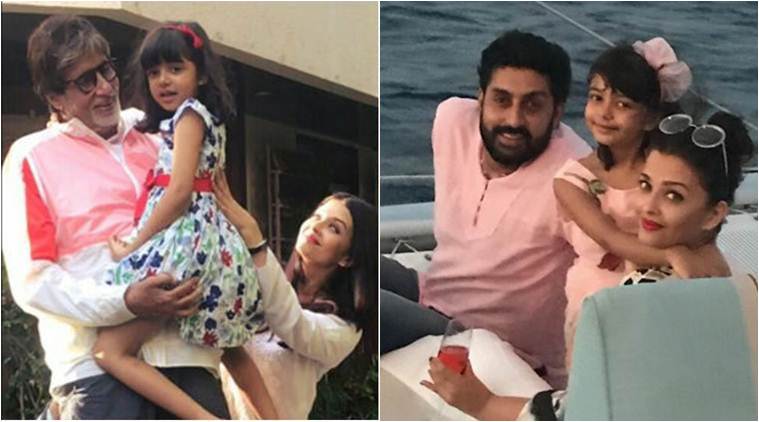 On her 6th Bday we wish her the best of everything life has to offer. There are wishes flowing from the fans like rivers and Big B tweeted a cute Bday wish for the Granddaughter who is his pet, his absolute favorite. He loves to spoil her and pampering her is his ardent weakness.
---
According to sources Day 31 of the Praja Sankalpa Yatra Day of Leader of the Opposition and YSRCP chief YS Jagan Mohan Reddy had began from Marthadu village in Singanamala assembly constituency a