5 Miracle Drinks that will help you melt that undesirable
Do you obsess over those unshapely love handles? Do you feel extremely guilty before having that decadent delish sinful cheesecake from your favorite baker's? Do you get all camera shy and try to hide between people in pictures to cover up your body? Stop! Redirect your thoughts to making some interesting drinks that are a quick fat-burner. Yes its true some foods and drinks are instant fat burners.
Weight loss can be a very interesting and motivating journey if approached with a singular strategy. Whilst its necessary to sweat in gym and cut back sugar and butter from diet but if you just fix some quick drinks, easy to make at home, your journey will giddy up showing visible results. Lucky for us there are many fat-melting drinks that we can include in our lifestyles. These drinks catalyze our efforts of getting rid of unnecessary fat and if one drinks them before work-out and before meals, they get 40% more the result.
Banana Kiwi Smoothie
1 Banana
1 Kiwi
Flax seeds (Optional but has amazing health benefits)
Chia seeds( Optional but has amazing health benefits)
Walnuts (Optional but enhance the taste and is a great source of energy)
1 cup curd
1 cup milk
Mash the banana, Cut the Kiwi and put them all together with rest of the ingredients in a juicer or blender and blend them for a minute. Have the smoothie for breakfast or when you are just a bit hungry and looking for a quick bite, replace your snacking by smoothie. Its healthy and has a flavorful taste. Try this for a change if you love dairy.
Healthy Citric juice
1 glass of Orange/Grapefruit/Pineapple juice (Freshly squeezed not the canned)
2 teaspoon apple cider vinegar
Honey according to taste
Mix the ingredients together and you the concoction and stir till the mixture is consistent. It will help you with weight loss by breaking up your fat globules. Have it before meals twice a day. Try this if you are more into the sharp and tangy taste of citric fruits.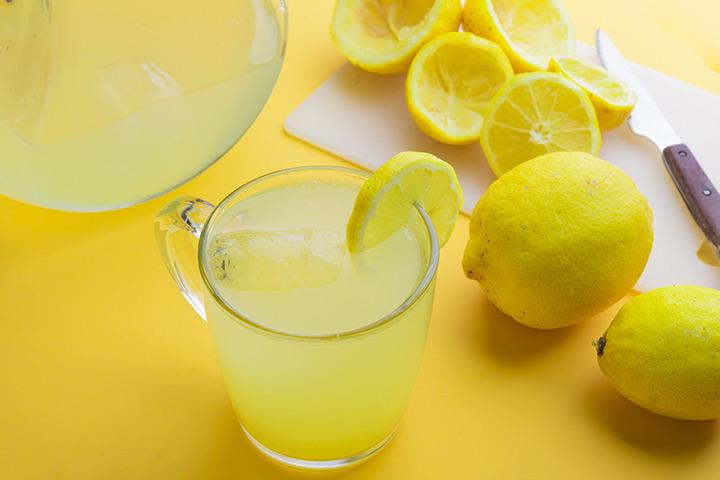 Green tea
Green tea
Water
Lemon/Ginger/Honey are optional
Easy to brew. Heat 750 ml water in container in stove and turn it off when it's about to boil. Or you can let it heat for a temperature of 80 - 90 degrees. In the end after turning the heat off, add green tea to the water. Add One and a half tablespoon of green tea. Close the container lid and let it brew for 2 minutes. Don't exceed the timeframe. You can also use tea bags instead. Dip one tea bag and close the lid for 2 minutes. The ideal color of your this preparation is light green. Use a good quality of green tea. You can have this 3–4 times a day. Its great for weight loss, obesity, fitness level and anti-aging.
Cinnamon Milk
Half Teaspoon Cinnamon powder
1 glass of milk
Honey according to taste
Put the milk on the stove and heat it up till it's warm. Add cinnamon powder and honey and stir it well. This Concoction has multiple benefits. Cures Sore throat, helps with digestion, gives you a glory and healthy looking skin. Its also a remedy for insomnia and flu.
Ginger-Lemon Water
2 tbsp Mashed Ginger
1 lemon
2 glasses of water
Put the water on stove and add mashed ginger. Let the mix boil. After it boils turn off the stove and squeeze lemon on top of it. Drink twice a day, before workout or meals for best results. The results are many-fold that promise better digestion, weight loss, glowy skin and detoxification of body.
All the above recipes are very easy to make at home. Try them for amazing benefits. Please share with us your feedback of this article. Next is 5 Delicious low-calorie dips that you can make at home.
---