Short Films of 2017 that took the nation by
Two years until the turn of the decade and as we gear up for more inventions, and more entertainment in 2018, we cannot help but reminisce the year that 2017 was.
An eventful 2017 saw the thriving of all kinds of arts. However, the clear winner is the emergence of short films. They took over the internet this year with their perfect plots and outstanding performances.
Here is the list of short movies that made heads turn
School Bag
You don't come across movies that highlight mom-son relationship like this one. Rightly awarded best short film award at the South Asian Film Festival of Montreal, we fell in love with the characters.
This gut wrenching tale by Dheeraj Jindal is about the terrorist attack on a Peshawar school very years ago.
Pashi
This short won many accolades abroad and it was screened at the prestigious Rhode Island International Film festival which is the qualifying film festival for the Oscars.
Made by Siddharth Chauhan who was inspired by scenes from his childhood, this is a realistic take on life in rural India.
Juice
Directed by Neeraj Ghaywan and starring Shefali Shah, this is one- of- a-kind movie. We loved the way the director took on patriarchy (inside every Indian home) by its collar and conveyed the right message.
Kheer
Directed by Surya Balakrishnan, Kheer is a heart-warming story of love. Starring Anupam Kher, this movie rightly earned its nomination for Jio Filmfare Awards 2018.
This very sweet love story showed us there are many definitions of love.
Chhuri
Directed by Mansi Jain and starring Tisca Chopra and Anurag Kashyap among others, this movie deals with infidelity in a perfect way. The perfectly crafted role of Tisca Chopra is like you and me; a regular woman with a little bit of snark.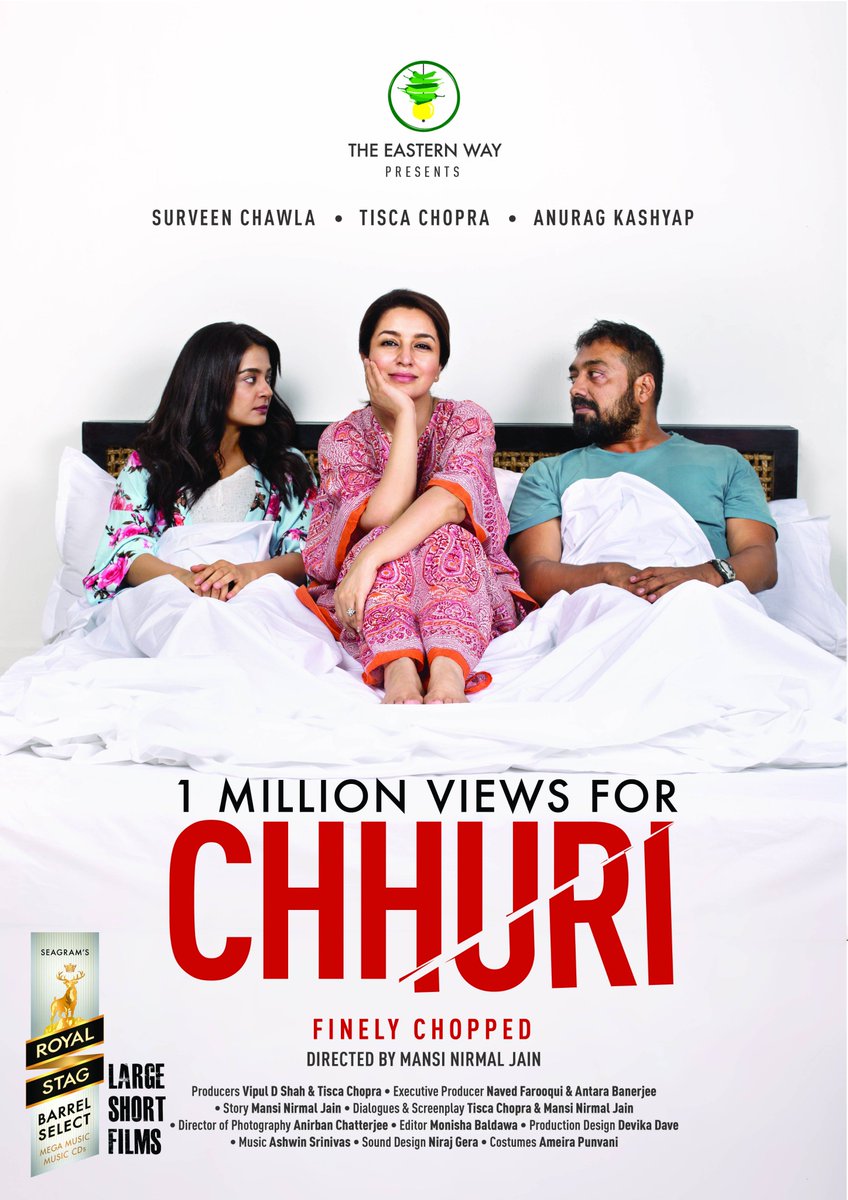 Test Drive
Directed by Sammer Chand, Test Drive is an honest story of a theatre actor. Starring Ashutosh Rana, it gave a clear picture that success is indeed different for each person
In Defence of Freedom
Directed by the uber talented Nanditha Das and starring the brilliant actor Nawazuddin Siddiqui, this film is set in a classroom. You often hear people saw that it takes a lot of courage to stand up for truth; well this movie showed us that.
Regional Short Films
Lakshmi
A regional short film directed by Sarjun KM and made in Tamil, this poignant tale narrates the life of a woman living a programmed life. Like you and me, Lakshmi decides to flouts the rules when she has had enough.
Zubaan
This Punjabi short film by Ojaswwee Sharma is a thriller about a witness to a murder and is currently making waves in the festive circuits. This has been screened at the Vancouver film festival and had a special mention at the Delhi film festival and the lead actor Kanwal Singh won the best actor award at Haryana International Film Festival.
Witness protection is something we take for granted and this short showed us that.
The Last Date
Another Punjabi short by Ojaswwee Sharma, The Last Date is an emotional drama on a NRI son who has to make a momentous decision on the sale of his land, the only connection he has with his homeland.
We wish 2018 is as much exciting with a lot more short films.
---
शेफ विकास खन्ना ने एक शो के एपिसोड के दौरान अपने संघर्ष के दिनों को याद किय