Recently, saw a new movie and you were astonished that what a chiseled body the hero had?? You also dream for the same godlike body but are so busy that there is no time for you to hit the gym. You at the right place now coz we will give you a home workout that you could do without any equipment. This workout will target all the muscle groups and you will start feeling better instantly after doing it. So lets start with the different exercises that we have planned for you
1. WARMUP-
You should always warm-up before you start to exercise. If you start without any warm-up then there are chances that you would end up cramping your muscles. The best warm-up is to start with the spot running. You have to just jog at a spot for about a minute and then do some basic streching. This would pump more blood in your muscles and you will prepare your body for a good workout.
2. PUSH-UPS-
This is the most basic and important exercise which targets many muscle groups. Do the basic version which is to keep your hands shoulder-width apart to target the chest muscles. Do 3 sets with 10 reps each with only 30 sec gap in between . After that do 3 sets of diamond push-ups for triceps with 30 sec gap in between. Push-up also works your core muscles so you are also strengthening your core at the same time.
3. CRUNCHES AND LEG-RAISES-
Crunches are good for building upper abs while leg raises are good for lower abdomen. These should be done after push-ups as your core muscles are already heated up. Start with simple crunches and do 3 sets again. After crunches do the the leg raises, again with a 30 second gap in between. Leg raises is the best exercise you could do to for a flat stomach.
This is a high intensity work-out so it should be finished in 30 min. In the start you can afford to get rest for longer durations but as you get better cut the rest period to 30 seconds.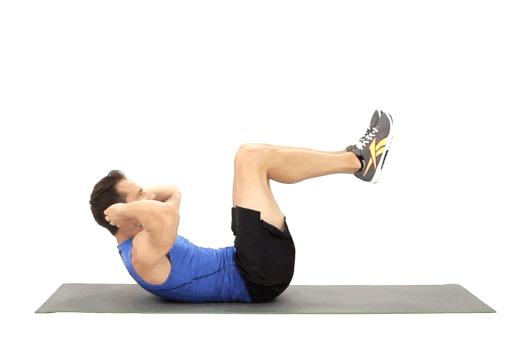 ---
शेफ विकास खन्ना ने एक शो के एपिसोड के दौरान अपने संघर्ष के दिनों को याद किय